Worldwide Product Certification
We provide International Type Approval in more than 200 countries and regions worldwide. Take advantage of our extensive experience and know-how in the field of Global Market Access and our worldwide network.
Certification Services
In cooperation with our subsidiary, KL-Certification GmbH, IB-Lenhardt AG offers certification services for the European Union, the USA, Canada and Japan from St. Ingbert, Germany. The close interaction between the certification body and the laboratory dramatically reduces time delays and provides for effective processing of our certification projects. Within the international framework of mutual recognition, KL-Certification GmbH offers the evaluation of certification requests and the issuance of approvals for the markets in the USA, Canada, Japan and the European Union directly in Germany. This guarantees fast and cost-efficient processing of your inquiries and gives you direct access to all regulatory information related to your product.
INTERNATIONAL TYPE APPROVAL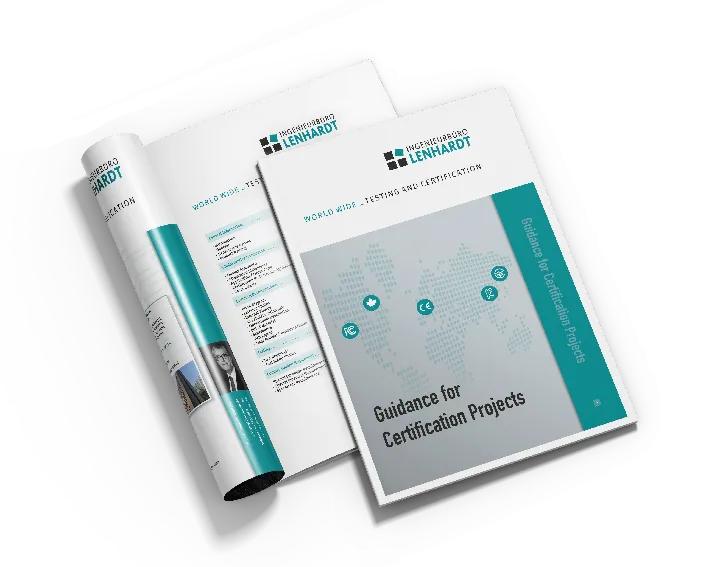 Certification Whitepaper
Everything you need to know about Product Certification
Download our comprehensive guide document now that shows you all the requirements for successful certification. Learn all about administrative and technical documents as well as country-specific requirements for Europe, Japan and FCC.
Get the Whitepaper
Certification Bodies
With our services, your market access can be achieved quickly and efficiently, taking cost minimization into consideration as key factor. Learn more about Certification Bodies.
Worldwide Type Approval
Our Advantages
High level of quality and data security (ISO 9001:2015, ISO/IEC 27001 + TISAX)

Worldwide certification of radio equipment, leading service provider

Full service for our customers (from planning to labeling and certification)

Personal contact and project handling by our experienced and qualified project managers

Digital and transparent processes thanks to our TAMSys® software
Regulatory Radio Type Approval
International Approval Management
We take care of the complete approval process of radio equipment for you. In order to successfully launch a product on the market worldwide, the corresponding approvals have to be obtained first, of which the basic requirements may vary by country. Both our know-how and our extensive international network offer you a significant advantage when it comes to the timely approval of your equipment.

Labeling Support
Every product is subject to compulsory labeling. The regulations often vary greatly between countries. This is where we create the necessary transparency for you. We provide you with current country-specific labeling requirements tailored to your product. As a direct benefit of your service, you have more time to concentrate on the essential part: your product.
Private Radio Type Approval
Bluetooth® qualification

BQC (Bluetooth® Qualification Consultant)

Design and product listings

Bluetooth® test services

RF Tests (BR/EDR)

RF-PHY Tests (Bluetooth Low Energy)

Protocol Testing (Host layers, e.g. for BlueZ)

Profile Tests (with PTS)
The Qi laboratory of IBL-Lab GmbH has testing facilities for base stations and mobile devices, for base as well as extended power profiles (5 W – 15 W).
Qi Compliance testing and debugging according to V1.2.4 (CATSTM I) and V1.3.0/V1.3.1 (CATSTM II) for Mobile Devices and Base Stations (BPP und EPP)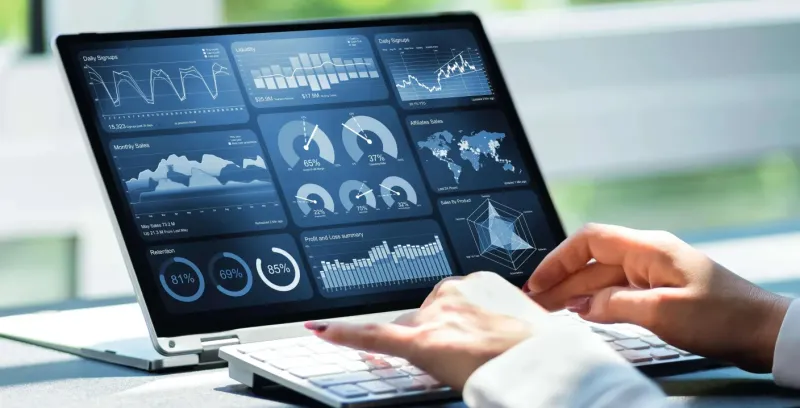 Type Approval Management
TAMSys®: The One-Stop Web App
Project status can be checked in real time, everywhere

Regulatory database and detailed label information

Professional user management with access options for your customers

Monitoring and management of all ongoing certifications

All documents and certificates cleanly archived and readily available at any time
Learn more about TAMSys®
Create TAMSys® Account
Contact Us
Certification, Training & Consulting Services
Our experts bring professional knowledge from both theory and practice and share it with our customers, making sure they get the maximum benefit. Thereby, we ensure that quality, relevance and experience meet your needs.
With competence, passion and creativity, we commit to significantly facilitating the necessary processes for the market launch of radio equipment. The focus of our actions is set on your wishes and expectations. We offer our trainings either in our own training rooms in St. Ingbert, at your premises or in a neutral location for Safety Training, Bluetooth® Training, Approval of Radio Equipment Training.
We rely on highly motivated, continuously trained and experienced employees to guide you through your projects and provide comprehensive advice. We gladly perform tests tailored to your special demands and support you along the evolution of your product through development-accompanying tests. Send us your inquiry.
Get in touch