MIC Certification Japan
MIC certification and the Giteki mark are mandatory to enter the Japanese market with wireless products.
We can help you achieve this goal quickly and safely.
Japanese Market Approval
MIC Marking for your Radio and Telecom Products
Radio and telecommunication products that you want to market in Japan need to be approved by the Japanese Ministry of Internal Affairs and Communications (MIC) according to the Japan Radio Law. Our experts provide comprehensive support throughout the MIC certification process. In-depth knowledge of radio technology and testing procedures, as well as many years of experience in market approval for Japan, enable us to provide cost-effective and time-saving services. Take advantage of our offer for fast access to the Japanese market.
MIC Marking
The Video Introduction
Are you ready to ensure Japanese compliance and a smooth market entry? Watch our short video to learn more about the essential steps to obtain MIC marking. Get the knowledge you need to successfully market your products in Japan.
';
Radio Type Approval
MIC Certification Process
01
Review of technical documentation and preparation of tests
02
Testing at accredited test laboratory
03
Depending on frequency range: submit test report and application documents to RCB or authority
04
Certificate is issued after successful review
05
Affix appropriate label to your product
Our Services and Equipment Tests
For market approval, we work together with our subsidiary KL-Certification GmbH, which is registered as RCB with the Japanese Ministry of Internal Affairs and Communications (MIC). Together, we guide you through the entire certification process. During the design and development phase, we perform preparatory conformity tests. During the application process, we support you in reviewing and completing the required documentation.
The labeling is intended for all devices with wireless technologies that require market approval for Japan. These include, but are not limited to, devices using cellular technologies, ultra-wideband devices, and products using Bluetooth, wireless fidelity (Wi-Fi), or Long Term Evolution (LTE) technologies, as well as wireless microphones, radio-frequency identification (RFID) products, and telemeters.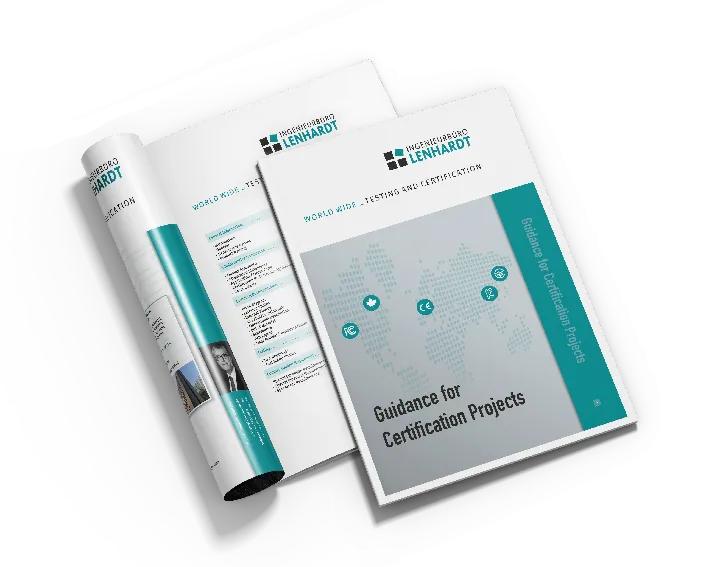 Certification Whitepaper
Everything you need to know about Product Certification
Download our comprehensive guide document now that shows you all the requirements for successful certification. Learn all about administrative and technical documents as well as country-specific requirements for Europe, Japan and the USA.
Get the Whitepaper
Do you need Assistance?
Contact our specialist for type approval in Japan: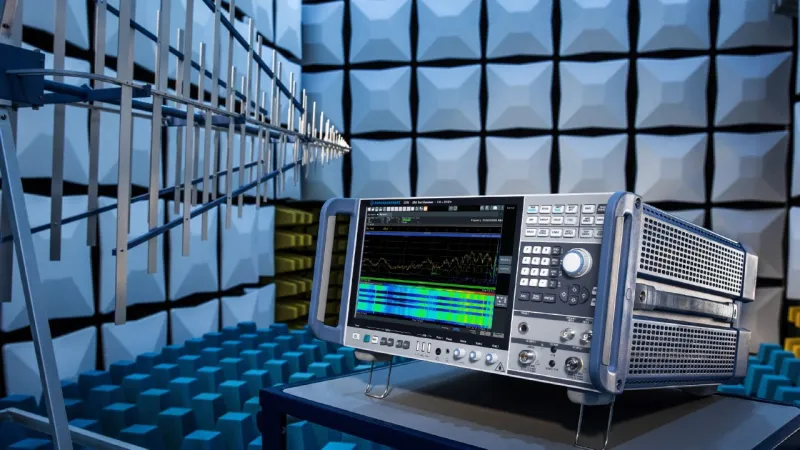 Regulatory Radio Device Testing
Product Certification for Radio Products
Complex Automotive Technologies
Homologation Services around the World
Assistent Systems (ADAS)
Vehicle radar systems in the 77 and 79 GHz frequency ranges, such as distance radar, blind spot radar, parking and lane departure warning systems
Telematic
Kick sensors, tire pressure sensors, radio remote control, keyless entry/go, Ultra-Wideband (UWB), 60 GHz in-cabin radar monitoring, garage door openers
Your Market Access for Japan
In order to limit the effort required for market approval in Japan to what is necessary in terms of safety, the certification process depends on the type of equipment. For this purpose, Japanese radio and telecommunications law distinguishes between specified radio equipment (SRE) and special specified radio equipment (SSRE). For radio equipment categorized as SSRE, a declaration of conformity from the manufacturer is sufficient to apply to the MIC for approval by a Japan-based representative.
The prerequisite is the submission of properly prepared test reports. Radio equipment in the SSE category must be tested by a registered certification body (RCB). For equipment to be exported in large quantities, type certification is provided, where only some samples are tested by the RCB. The required marking is done by the manufacturer. For equipment deliveries in small quantities, all products are tested and marked by the RCB.
Background of MIC Certification
In Japan, structural change in the field of information and communications technology is taking place with increasing acceleration. Radio frequency technology plays a crucial role in this process. To ensure the safe and reliable exchange of information and the efficient use of radio waves, all devices using radio technologies must comply with the technical rules in force in Japan. The legal basis for this is the Japanese Radio Law and the Japanese Telecommunication Business Law. The Japanese Radio Law regulates the system for certifying conformity with technical regulations. The Japanese Telecommunication Business Law also contains additional requirements for radio equipment that can be connected to the public network. These include WLAN routers and mobile radios, for example. The Registered Certification Bodies (RCBs) appointed by the MIC are responsible for certifying radio equipment. After successful testing, they issue a certificate which they submit to the ministry. The ministry then issues the market approval.
Regulatory News for Japan
MIC updates 5 GHz and 6 GHz WLAN systems
Japan
2022-09-20
The Ministry of Internal Affairs and Communications has recently published a partial revision of the regulations for the enforcement of the radio law (Ordinance No. 59). The authority has successfully revised the regulation connected to currently operating WLAN frequency bands. and the 5.2 GHz (5150-5250 MHz) range for WLAN devices in vehicles. The main outcomes of the revision are as follows:
»read more
»More regulatory news
Frequently Asked Questions
All you need to know about MIC marking
What does the MIC marking mean?

The MIC Giteki marking states that the product is approved by the Ministry of Internal Affairs and Communications in Japan. Conformity with the applicable technical rules has been established by a certification procedure that meets the current legal requirements.

What is the Giteki certification mark?

The marking consists of the Technical Conformity Mark and a character string. The Technical Conformity Mark is called Giteki and is based on a symbol in electrical circuit diagrams and is supplemented by an "R" for radio equipment or a "T" for telecommunications equipment. The string consists of a three-digit number for the certification body, a hyphen and a six-digit number for the product identification.

What are the MIC's approval procedures?

The technical regulations for the Japanese conformity certification system provide for three approval procedures, which have been described in detail in the Japanese Radio Law:

Certificate of Construction Design or Type with conformity testing of some sample products by an approved certification body and marking by the manufacturer.

Conformity Certification based on technical regulations specified in the Radio Law (Technical Regulations Conformity Certification) with testing and marking of all parts by an approved certification body.

Declaration of Conformity by the manufacturer (Self-Confirmation) based on self-generated proper test reports.
Get our Support
Your Success on the Japanese Market
We perform the required tests in our accredited test laboratories. In a next step, we expose the necessary test reports and certificates in accordance with the applicable national requirements and apply to the MIC for market approval. We also support you with the proper labeling of the devices. Upon request, we will provide the translation of the operating instructions into Japanese. Contact the experts at IB-Lenhardt AG to benefit from a smooth and fast certification of your product.
Get in touch