IB-Lenhardt AG
For Global Brand Success
With a proven track record in automotive, life science, consumer electronics, and classical industries, we bring specialized expertise to your product's introduction. From regulatory research to test reports and certification, our worry-free A to Z service ensures a conforming market entry. Experience optimized certification management with our cutting-edge TAMSys® software, designed to handle large-scale projects and global launches.
Take the next step towards success with IB-Lenhardt AG.
Our Values
The Company
Through our Team of professional Type Approval, Certification and Homologation Experts, we consider ourselves as your guide for the market launch of your product.
Based on our longstanding experience in International Type Approval and as part of a worldwide network of agents besides having excellent relationships to the authorities in charge all over the globe, we are the ideal link between your product and its release to the market.
Be ensured to receive one-stop custom-tailored service that exactly meets your needs, will provide you with a significant competitive advantage on the market by means of maximum efficiency at reasonable costs.
The culture at IB-Lenhardt is based on a team environment with professionalism, excellence, enthusiasm for technology and the motivation to provide world-class Type Approval Solutions.
Automotive
Radar
(24 GHz, 77 GHz, 79 GHz, UWB)

Radio Frequency Key
(315 MHz, 433 MHz, 868 MHz)

Keyless Go
(125 kHz, 13,56 MHz)

Tire Pressure Monitoring Sensor
(125 kHz, 315 MHz, 433 MHz, 868 MHz)

Entertainment
(2.4 GHz)
Industrial
Radar
(Fuel Level, Positioning Radar)

Wireless M-Bus
(315 MHz, 433 MHz, 868 MHz)

Wireless CAN-Bus

RFID + NFC
(125 kHz, 13.56 MHz, 868 MHz)

Ultra-Wideband Devices (UWB)
(24 GHz, 60 GHz, 79 GHz)
Consumer
Wireless HD
(60 GHz)

Wireless LAN
(2.4 GHz, 3 GHz, 5 GHz, 10 GHz)

Bluetooth
(2.4 GHz)

Zigbee
(868 MHz, 2.4 GHz)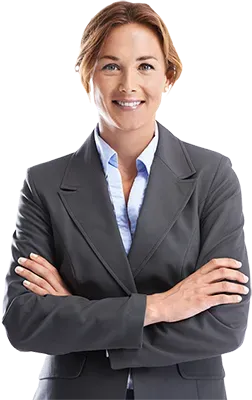 Contact Us
Success in Global Market Access
We will be happy to carry out tests and product certifications for you, develop consulting solutions tailored to your specific requirements, and support you in the evolution of your product with development-related adaptations. Send us your inquiry!
Get in touch