Radio Testing Certification Bodies
You want to sell your product on the world market? Then certification is required. We offer European Union, FCC, Canada and Japan certification from a single source. Together with our subsidiary KL-Certification GmbH we open the doors to your target markets worldwide. Let's get started.
Accredited Certification Bodies
International Market Access requires Compliance
Your target is a fast and uncomplicated global market access with your newest product. But there remain questions like "Is in-country testing required?", "Will I need a manual in the local language?" or "What time will the processing time take?". We help to answer these questions and work closely with you to define the best solution for you. With our in-house accredited certification bodies, your global market access is guaranteed in a smooth, efficient and fast certification process.
Our subsidiary KL-Certification GmbH, which is 100 % affiliated to IBL-Lab GmbH, provides all these services. As certification bodies for the EU, USA, Canada and Japan, we are accredited by the respective official state authority, which entitles us to carry out the respective approvals for radio devices and technologies. The advantage for you? You don't need to search for an authority in the target country and run for complicated bureaucracy processes. We are the ideal partner to make your market access more efficient, easier and faster in more than 200 countries and regions, while keeping costs to a minimum.
Send us your inquiry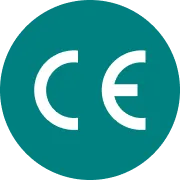 Notified Body
European Union
As Notified Body (NB No. 2784), we are empowered by the RED (Radio Equipment Directive) to review and validate the compliance of radio products, that want to be sold on the EU markets. To receive CE marking, radio technologies such as Bluetooth, WLAN, Wi-Fi, automotive transmitters or other telecom systems must meet the requirements that are defined by the RED.
Whether you have questions about the testing process, difficulties or uncertainties regarding the required standards, KL-Certification GmbH is supporting you with its expertise and longstanding experience. Based on the product documentation provided by the customer, we issue a Technical Examination Certificate (TEC) or a declaration of conformity (DoC) and CE marking, which ensure smooth and compliant access to the markets in the European Union.
2014/30/EU Electromagnetic Compatibility
Specifying how the electromagnetic compatibility of electrically operated equipment should be
2014/53/EU Radio Equipment
Ensuring effective and efficient use of radio frequencies for the avoidance of radio-technical disturbances
2014/35/EU Low Voltage Directive
Providing the requirements electrical devices must comply with and outlines the conformity assessment procedure
Telecommunication Certification Body
USA
To receive FCC certification for radio technologies such as Bluetooth, Wi-Fi or automotive transmitters, the respective device must meet the requirements for market approval in USA that are defined by the Federal Communication Commission (FCC).
As of 2014 the US-American approval authority FCC has transferred the evaluation and certification work to the Telecommunication Certification Bodies, TCBs for short. The KL-Certification GmbH is designated as TCB for all radio products in the scopes A and B and can therefore support manufacturers on their way to the US market. In our laboratories we perform comprehensive FCC compliance testing to manufacturers of radio frequency transmitting devices.
Foreign Certification Body
Canada
As an FCB (Foreign Certification Body) authorized by Innovation Science and Economic Development Canada (ISED; formerly Industry Canada), we perform the testing services of your certifiable wireless devices meeting the regulatory requirements within the scope of accreditation.
KL-Certification GmbH provides you with reliable and comprehensive support to bring your wireless product to the Canadian market by reviewing your product documentation and issuing the Technical Examination Certificate (TEC).
Registered Certification Body
Japan
The Japanese approval authority Ministry of Internal Affairs and Communications (MIC) introduced the Registered Certification Bodies (RCBs) as a private instance responsible for the evaluation of telecommunication products with the Japanese regulations to make the certification process more efficient.
In our DIN EN ISO/IEC 17025:2018 accredited testing laboratories, we offer comprehensive services in the field of wireless testing required for MIC certification and market approval. Since 2021 the KL-Certification GmbH is designated as an RCB relating to the Radio and Telecommunication Business Law. We support you on your way to the Japanese market with the certification process and the issuance of the necessary documents and certificates.
Association Membership
TCBC, REDCA and MIC Workshop
The objective of the following associations is a periodic dialogue between the CBs to facilitate on-going activities, to share knowledge and to understand the certification systems for radio and telecommunication equipment. These activities are geared toward the improvement of technical and administrative performance and the development of cooperative relationships among parties from EU, USA, Japan and other countries.
MIC MRA Int. Workshop: MIC Mutual Recognition Agreement

TCBC: Telecommunication Certification Body Council Inc.

REDCA: Radio Equipment Directive Compliance Association
Frequently Asked Questions
All you need to know about Certification Bodies
What is a Certification Body?

A certification body is an independent third party that conducts a certification process for compliance with standards or specifications to meet the relevant mandatory requirements. This includes all the necessary conditions for each standard that relates to a product.

What is the difference between certification and accreditation?

Certification means the issuance of a written assurance (a certificate) by an independent body that the particular product, service or system meets certain requirements.

Accreditation means the formal recognition by an independent body, generally known as an accreditation body, that a certification body operates according to international standards.

What is the purpose of a certification body for radio tests?

The purpose of a certification body is to assess the conformity of certain products with the applicable essential technical requirements and issue a certificate before they are placed on the world market. Thus, manufacturers do not have to search for an authority in the target country and go through complicated bureaucratic procedures.

Does the certification body accept non-accredited test reports that can be shown to have been performed with calibrated equipment?

The certification body only accepts test reports from accredited laboratories or from laboratories that have been audited by IB-Lenhardt AG according to the requirements of DIN EN ISO/IEC 17025.

For which products is an FCC certificate required?

A number of electronic devices must be approved by the FCC before they can be placed on the market. These products are divided into two categories: intended emission of radio frequency energy and unintended emission of radio frequency energy. The first category includes products that must emit radio waves in order to function, while the second category includes products that may unintentionally emit radio waves during operation. Examples include Bluetooth devices, electromagnetic compatibility products, and remote control transmitters.
Ready to get started
Contact Us
Highly motivated, continuously trained and experienced employees guide you through the entire project process and provide you with comprehensive advice. We are happy to work closely with you to develop product tests tailored to your specific requirements. We support you in the worldwide market launch of your product. Send us your inquiry!
Get in touch