FCC Certification Services
FCC testing is the key to the successful market entry of your radio and wireless devices in the USA.
Benefit from our many years of experience in certification and testing services.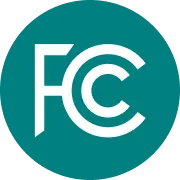 Market Access for the USA
FCC Marking for your Radio and Telecom Products
If you want to offer wireless and radio frequency devices on the U.S. market, you need FCC approval. The prerequisite for this is the certification of your products according to FCC standards and specifications. Our experienced experts provide you with reliable and comprehensive support in opening up the U.S. market. This way you will reach your goal quickly and cost-effectively.
Request a quote
Background of FCC Certification
The abbreviation FCC stands for Federal Communications Commission. This independent authority is responsible for regulating radio communications in the USA. Its tasks include the development of technical standards for radio equipment. Testing for compliance with these standards is required for market approval of most devices that use radio technologies.
The Commission authorizes certification bodies (Telecommunication Certification Bodies, TCBs) to perform the required tests and issue certifications. Details on requirements for the products, approved test methods, labeling requirements and specifications for the equipment and the organization of the TCBs are contained in the U.S. Code of Federal Regulations, Title 47 Telecommunication. We will be happy to support you in implementing the regulations that apply specifically to your products in this extensive body of rules and regulations.
Federal Communications Commission (FCC)
The Federal Communications Commission (FCC), created by the Communications Act in 1934, is responsible for the proper development and operation of broadcasting services. It is also the licensing authority for communications equipment such as radios, televisions and computers. Certification is required for all electronic products manufactured and sold in the United States.
FCC Compliance Testing
The appropriate method for certifying equipment depends on the specific sections of FCC rules relevant to the particular radio operation. In the absence of a specified policy, intentional radiators (i.e., transmitters) require the certification process issued by an FCC-approved Telecommunications Certification Body (TCB).
A Supplier's Declaration of Conformity (SDoC) must be provided when importing electronic equipment that does not contain radio transmitters.
FCC Certification with TCB
In accordance with 47 CFR Section 2.907, the regulations apply to Radio Frequency (RF) devices such as cell phones, wireless local area network devices, notebooks, and tablet computers.
SDoC (Supplier's Declaration of Conformity)
Unintentional radiators with digital circuitry, including computer accessories, LED light bulbs, and other electronic devices as defined in 47 CFR Section 2.906.
TCB Approval
FCC Certification Process
01
Radio frequency selection and preparation for testing by our FCC-approved TCB and accredited laboratory
02
Our laboratory performs the required tests on the manufacturer's product during the product development phase
03
Register with the FCC to obtain an FCC Registration Number (FRN)
04
Carrying out compliance tests and documenting the results obtained
05
Receive your Grant of Equipment Authorization (GEA) from our FCC-approved TCB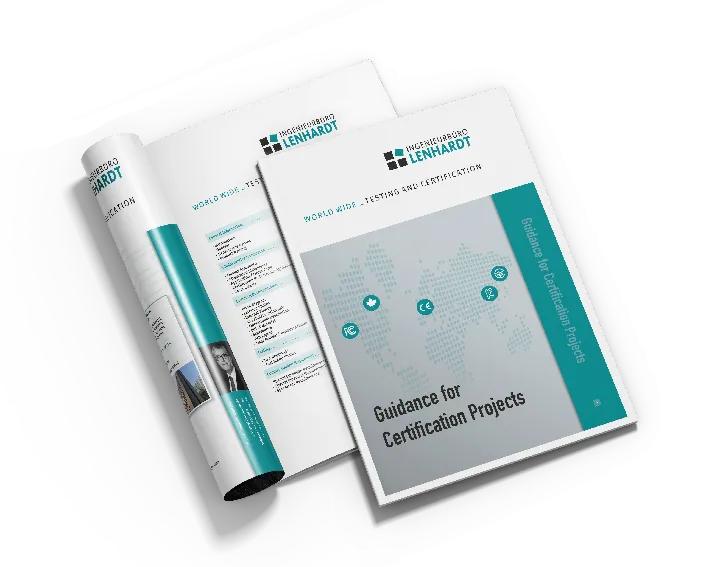 Certification Whitepaper
Everything you need to know about Product Certification
Download our comprehensive guide document now that shows you all the requirements for successful certification. Learn all about administrative and technical documents as well as country-specific requirements for Europe, Japan and FCC.
Get the Whitepaper
Our Services
Our experts are ready to handle the entire approval process for you. If you wish, we can accompany you on your way to the U.S. market as early as the design and development phase of your products. In this phase, any necessary adaptations are associated with the least financial and time expenditure. Our competent staff will explain the applicable requirements for your product and familiarize you with the current regulations on safety, electromagnetic compatibility and the applicable limits for emissions. With our preparatory conformity check, you avoid the risk of later changes.
Request a quote
Consulting
Benefit from our many years of experience already in the development phase of your products.
Testing
As an accredited testing laboratory, we offer testing services according to the highest quality standards and norms.
Certification
We take care of the complete certification process and bring your product successfully to the market.
Do you need Assistance?
Get in touch with our Type Approval specialist for the US: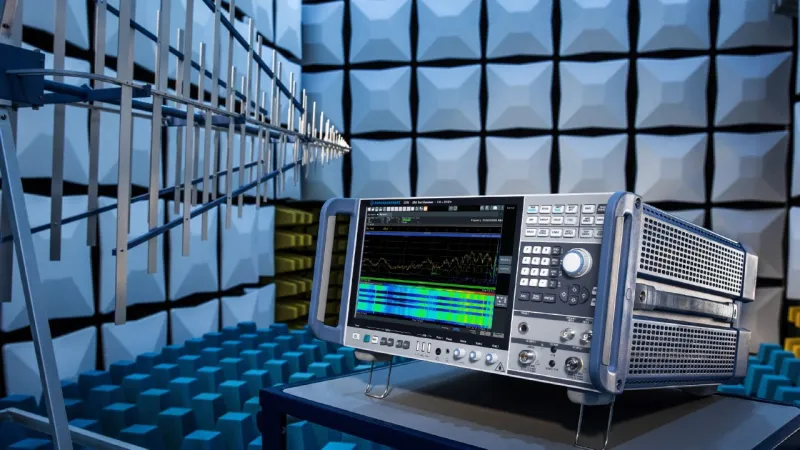 Testing and Certification Services
Compliance Testing and Product Certification
Automotive Radar Testing
Global Homologation Services
Our automotive radio and radar test solutions offer you the combination of reliability, precision and fast results. We have built a strong network of customers and partners to ensure access to all markets. Become part of our community and help shape the automotive future.
Assistant Systems (ADAS)
Vehicle radar systems in the 77 and 79 GHz frequency ranges, such as distance radar, blind spot radar, parking and lane departure warning systems
Telematic
Kick sensors, tire pressure sensors, radio remote control, keyless entry/go, Ultra-Wideband (UWB), 60 GHz in-cabin radar monitoring, garage door openers
Frequently Asked Questions
All you need to know about FCC certification
What does FCC certification mean?

The Federal Communications Commission (FCC) issues the FCC certification to electronic products sold or manufactured in the United States. To be certified, a product must adhere to their standards set for radiofrequency emission. This is not only in the interest of public safety, but also to ensure that such products do not interfere with other electronic devices. Although this is an American certification, its seal could also be found on products sold outside the United States, which contributes to its recognisability worldwide. This is either because the product in question was manufactured in the US and then exported or is also sold in the US. It is worth noting that the FCC mark does not warrant the quality or safety of a product. It only validates the product's electromagnetic radiation as being below the FCC's specified limits.

What is the FCC ID?

The FCC ID is a unique identifier assigned by the Federal Communications Commission (FCC). It consists of letters and numbers and is used to identify electronic equipment. The FCC ID allows the FCC to verify compliance with radio regulations. It usually consists of a grantee code that identifies the manufacturer of the product. A product code and, optionally, a serial number to identify specific devices and model series.

How do the certifications work?

The manufacturer requests a manufacturer identification number from the Commission's Office of Engineering and Technology and establishes a product identification number for its equipment. He then applies for certification from a certification body (TCB) approved by the Federal Communications Commission. The TCB performs the required tests, issues a certificate after successful testing and submits it to the Federal Communications Commission. There, the required approval is granted.

What documents are required for the application?

The applicant shall provide the TCB with all information necessary to process the application for approval. This includes the properly completed application form as well as a functional description, the user manual, existing reports of tests, block diagrams, schematics, and photographs. Also required are certifications that all information provided in the application is true and correct to the best of the applicant's knowledge and belief and that the applicant meets the requirements of the Anti-Drug Abuse Act of 1988. All statements and test reports must be signed by the appropriate responsible person.

Who awards the FCC label?

After certification and approval of the devices for the USA, the labeling is carried out by the manufacturer according to the specifications of the Federal Communications Commission. The labeling includes the FCC logo, the identifier preceded by the characters FCC-ID, and other notices and characters required by the rules for each class of equipment.

How are the devices labeled?

The product marking FCC must be clearly visible and permanently legible on the outside of the device housing. The required information can be applied by etching, engraving, stamping or printing. Alternatively, they may be on a nameplate permanently attached to the housing.
NOTIFIED BODIES
Further Accreditations
Our services enable you to access markets worldwide quickly and efficiently, with minimizing costs as an important factor.
Learn more about certification bodies
MIC
MIC Certification for Japan
Our Product Scope
Offers and services may vary depending on the country. Please contact us for specific details.
Radar 24 GHz, 64 GHz, 77 GHz, 79 GHz, UWB

Radio key 315 MHz, 433 MHz, 868 MHz

Keyless Go 125 kHz, 13,56 MHz

Tire pressure sensors 125 kHz, 315 MHz, 433 MHz, 868 MHz

Entertainment 2,4 GHz

Radar 64 GHz, Tank Level, Position radar

Wireless-M-Bus 315 MHz, 433 MHz, 868 MHz

Wireless-CAN-Bus 2.4 GHz

RFID + NFC 125 kHz, 13.56 MHz, 868 MHz

UWB Devices 24 GHz, 60 GHz, 79 GHz

WirelessHD 60 GHz

WLAN 2.4GHz, 3 GHz, 5 GHz, 10 GHz

Bluetooth 2.4 GHz

Zigbee 868 MHz, 2.4 GHz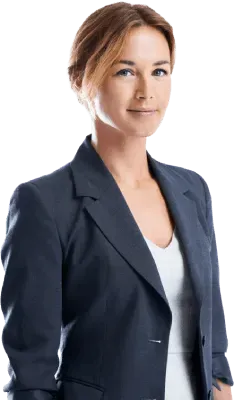 Get our Support
Your Success on the U.S. Market
We will be happy to assist you in obtaining FCC certification. In our TCB's accredited laboratories, we perform all the necessary tests and issue the required certificates. We also handle communication with the Federal Communications Commission. Of course, you will also receive support in designing proper labeling. Contact our experienced staff if you are planning certifications for your products.
Get in touch