Product Testing for Smart Devices
Testing solutions at an international level according to high quality standards in line with the IB-Lenhardt guideline "Right at the first go".
Wireless Device Testing
Compliance Testing Scope
Our full-service approach offers flexibility, on-site support, transparent project tracking, and time-saving benefits. Stay ahead with our trusted and future-proof testing services.
Full Service—Full Flexibility
The high level of integration of various technologies and ever shorter product cycles require a high degree of flexibility and testing capacity on site. Our DIN EN ISO/IEC 17025 accredited test laboratory is optimally prepared for your requirements:
Benefit from our worldwide network! With us you are always up-to-date and future-proof with your products on the market.
Request a quote
Accreditation Services
For Worldwide Market Access
Our comprehensive services provide fast and efficient access to global markets while emphasizing cost minimization. We specialize in global wireless product certification and excel at facilitating wireless network integration and ensuring seamless compatibility with IoT devices. Discover a professional partnership that supports your global connectivity goals with precision and efficiency.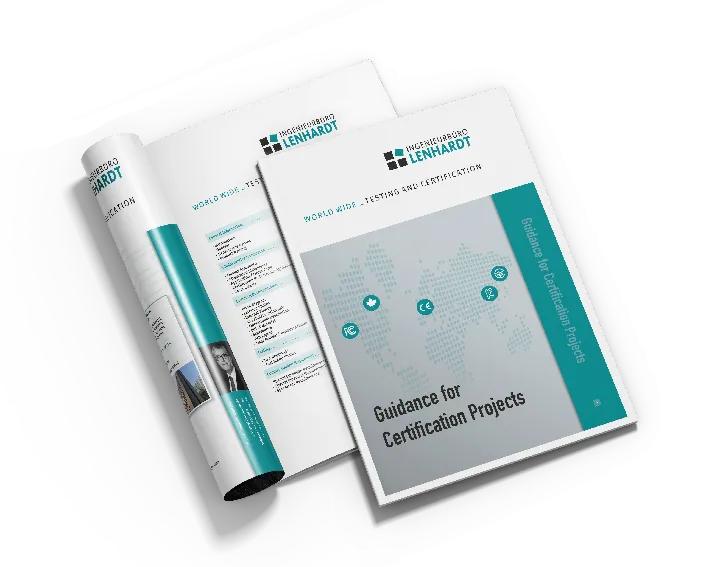 Whitepaper
Everything you need to know about Product Certification
Download our comprehensive guide document now that shows you all the conformity requirements for successful certification. Learn all about administrative and technical documents as well as country-specific requirements for Europe, Japan and North America.
Get the Whitepaper
Testing Scope for Wireless Technologies
Offers and services may vary depending on the country. Please contact us for specific details.
Radar 24 GHz, 64 GHz, 77 GHz, 79 GHz, UWB

Radio key 315 MHz, 433 MHz, 868 MHz

Keyless Go 125 kHz, 13,56 MHz

Tire pressure sensors 125 kHz, 315 MHz, 433 MHz, 868 MHz

Entertainment 2.4 GHz

Radar 64 GHz, Tank Level, Position radar

Wireless-M-Bus 315 MHz, 433 MHz, 868 MHz

Wireless-CAN-Bus 2.4 GHz

RFID + NFC 125 kHz, 13.56 MHz, 868 MHz

UWB Devices 24 GHz, 60 GHz, 79 GHz

WirelessHD 60 GHz

WLAN / Wi-Fi 2.4 GHz, 3 GHz, 5 GHz, 10 GHz

Bluetooth 2.4 GHz

Zigbee 868 MHz, 2.4 GHz
Solutions for your Requirements
Benefit as early as in the development phase of new products from our experience based competence, to secure the topics of Certification, Homologation and International Type Approval regulations just from the start.
Frequently Asked Questions
All you need to know about wireless device testing
Contact Us
Product Testing for your Needs
We gladly perform electrical product tests tailored to your special demands and support you along the evolution of your product through development-accompanying tests. Send us your inquiry!
Get in touch