Certificate
Certificate example file for India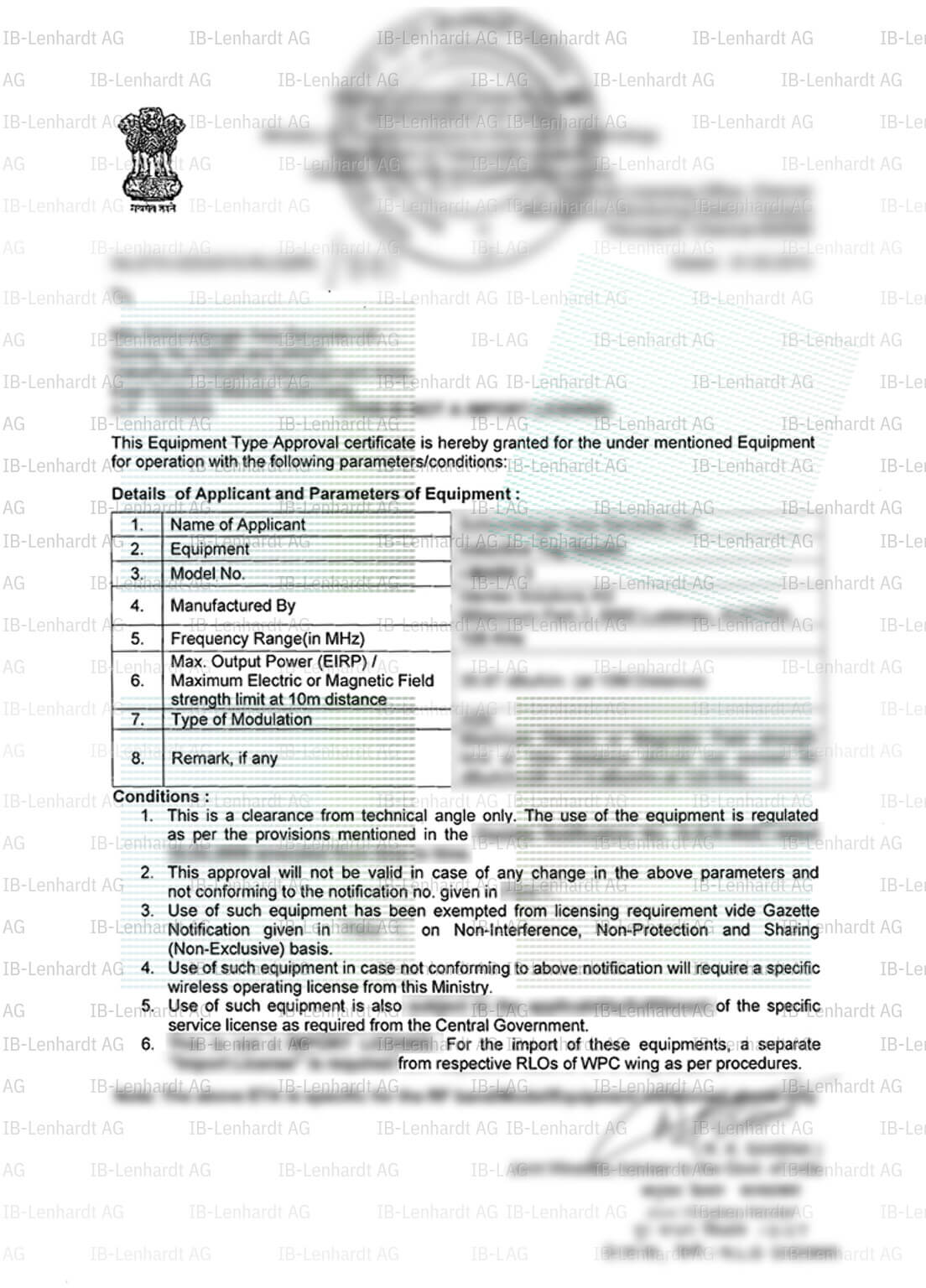 Necessity

Mandatory

Local Representative

Required

Validity Period of Certification

∞ Months

Average lead time for radio type approval

6 Weeks
Label
Example label for India
WPC ETA Certification
Radio Frequency Certification for India
01
Preparing and reviewing all required documents for the application
02
Testing in an accredited laboratory located in India
03
Technical review by the agency's certification team based on the test reports
04
Based on the evaluation, the WPC issues the certificate
Frequently Asked Questions
All about WPC Approval and ETA
What is the role of the WPC in India?

The Wireless Planning and Coordination Department - WPC of the Indian Ministry of Communications was established in 1952 and is responsible for managing the frequency spectrum, including licensing, in India.

What does ETA mean?

The abbreviation ETA stands for Equipment Type Approval. All wireless devices sold in India must be certified by the WPC with ETA Approval. This includes products based on the WiFi, ZigBee and Bluetooth standards, among others.

How long does it take to get a WPC ETA certification?

The timeframe for obtaining a wireless certification in India depends on the completeness of the application and varies from case to case. Generally, it takes about 4-6 weeks to process and issue the certificate after all required documents are submitted.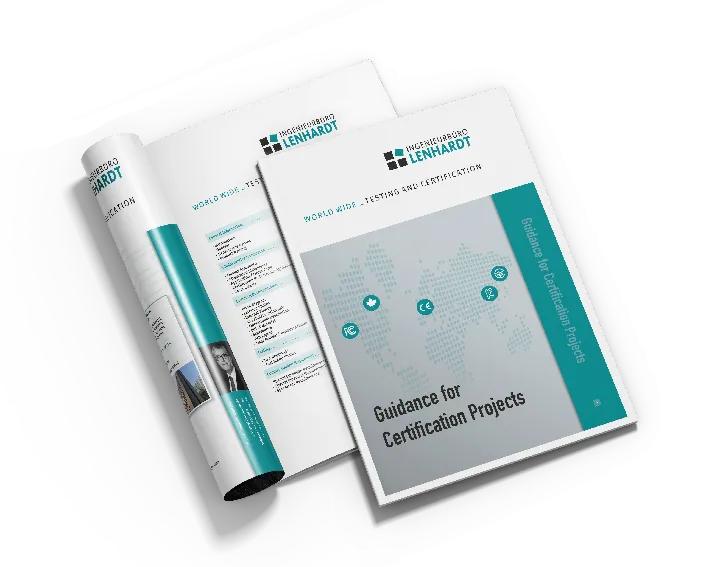 Whitepaper
Everything you need to know about Product Certification
Download our comprehensive guide now, which shows you all the requirements for successful certification. Learn all about administrative and technical documents, as well as country-specific requirements.
Get the Whitepaper
Regulatory News for India
2022-07-07

MTCTE: Amendments to Mandatory Testing and Certification

The Telecommunication Engineering Centre in the Republic of India has newly issued amendments to obligatory testing and certification of telecommunication equipment.

»read more

2021-06-07

Update MTCTE Procedure

On 24 May, the Telecommunication Engineering Centre (TEC) of India released an updated version 2.1 of the Mandatory Testing and Certification of Telecom Equipment (MTCTE) Procedure. The main changes consist in a complement of the following...

»read more

2020-10-15

Publication of Devices subject to BIS approval

Indian Ministry of Electronics and Information Technology (MEITY) released a list of products that are subject for BIS The MEITY in India decided on 1 OCT 2020 that BIS approval is required for following products: Wireless microphone, Digital Camera, Video Camera, Webcam,...

»read more
»More regulatory news
Country Information
General Information about India
Country calling Code

+91

Capital

New Delhi

Continent

Asia

Currency

Indian Rupee

Alternate Country Names

Bhārat, Republic of India, Bharat Ganrajya, Indien, Inde, Indija, India, Индия, インド, இந்தியா, 인도
Bhārat, Republic of India, Bharat Ganrajya, Indien, Inde, Indija, India, Индия, インド, இந்தியா, 인도
If you need more country information, create a free TAMSys account and benefit of even more useful information.
Contact
Your personal type approval specialists and authorities for India
M. Alyousfan

eMail

Type Approval Specialist for India

C. Marx

eMail

Type Approval Specialist for India

Ministry of Communications and Information Technology

https://dot.gov.in/

Competent authority for India
Product Scope
Our offers and services may vary depending on the country. Please contact us for specific details.
Radar 24 GHz, 64 GHz, 77 GHz, 79 GHz, UWB

Radio key 315 MHz, 433 MHz, 868 MHz

Keyless Go 125 kHz, 13,56 MHz

Tire pressure sensors 125 kHz, 315 MHz, 433 MHz, 868 MHz

Entertainment 2,4 GHz

Radar 64 GHz, Tank Level, Position radar

Wireless-M-Bus 315 MHz, 433 MHz, 868 MHz

Wireless-CAN-Bus 2.4 GHz

RFID + NFC 125 kHz, 13.56 MHz, 868 MHz

UWB Devices 24 GHz, 60 GHz, 79 GHz

WirelessHD 60 GHz

WLAN 2.4GHz, 3 GHz, 5 GHz, 10 GHz

Bluetooth 2.4 GHz

Zigbee 868 MHz, 2.4 GHz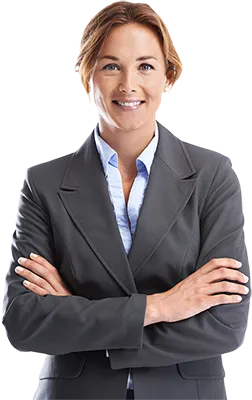 Tailored solutions for your needs
Market Access for India
International type approval can be a complicated task. There are many things to consider when expanding your business. But don't worry, our experts are here to help!
Get in touch