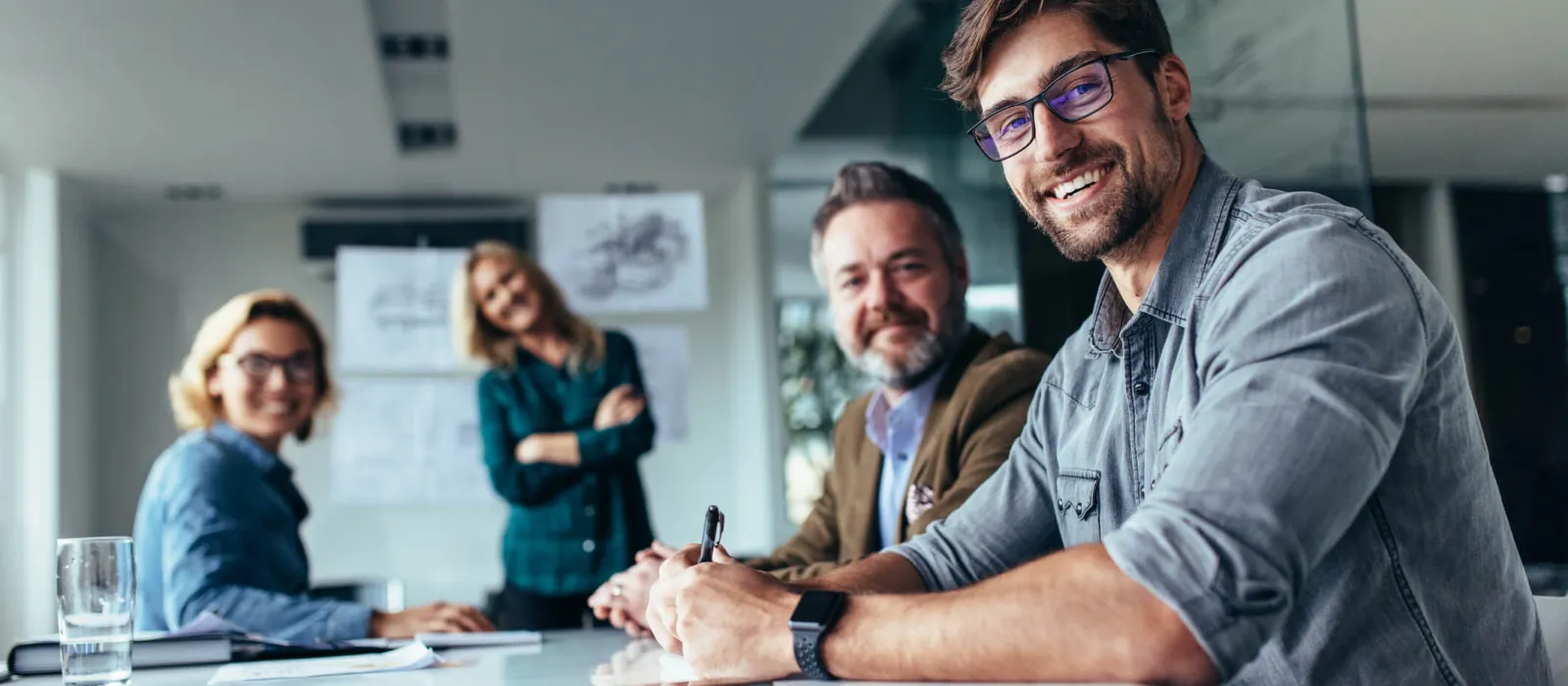 Global Market Access
Successful Type Approval for Wireless Devices
We will be happy to carry out tests and product certifications for you, develop consulting solutions tailored to your specific requirements, and support you in the evolution of your product with development-related adaptations.
Get in touch with us
Our Promise
Expertise from the Start
A successful market launch of your product requires careful planning with complicated regulatory approval processes and strict product requirements. In addition to innovation and customer satisfaction, the time factor plays an essential role in a market launch. We support you in all necessary steps.
Consulting
Benefit from our many years of experience already in the development phase of your products.
Testing
As an accredited testing laboratory, we offer testing services according to the highest quality standards and norms.
Certification
We take care of the complete certification process for your product and bring it successfully to the market.
International Market Approval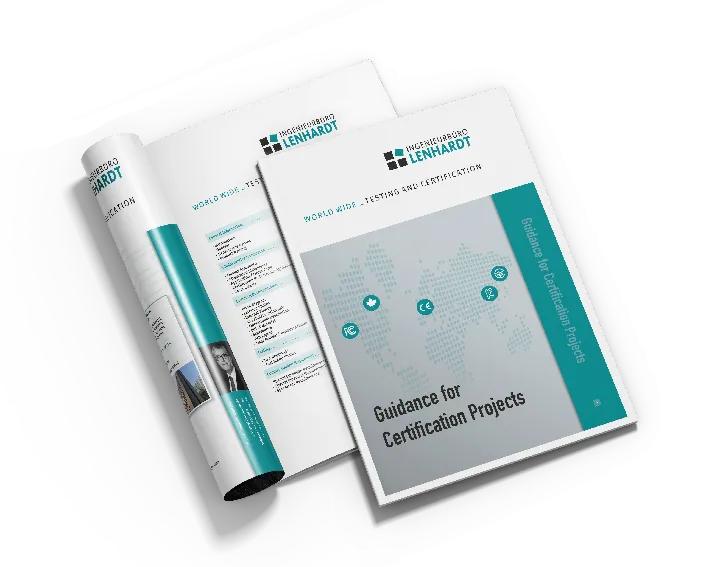 Whitepaper
Everything you need to know about Product Certification
Download our comprehensive guide now, which shows you all the requirements for successful certification. Learn all about administrative and technical documents, as well as country-specific requirements.
Get the Whitepaper
Wireless Technologies
Experience the Rapid Evolution
The Certification Process
Simply Implemented with our Know-how
You want to enter new markets and are overloaded with regulatory requirements? No problem, we'll make sure everything is done on time so you can focus on what's important - innovation and customer satisfaction.
Type Approval Management Software
TAMSys® Web App
International Type Approvals and Product Certifications can involve complicated procedures and a wide range of regulations. Make it simple and use the TAMSys® services of IB-Lenhardt AG. Our expert knowledge and years of experience guarantee you fast procedures, transparency and success.
Project Management

Monitoring and control of your running projects and certifications

Scalability

Designed for big corporations with up to 5,000 employees and projects with more than 200 countries

Transparency

Complete transparency for each step of the certification process

User-centric

User-friendly interface and easy handling with a multi-language platform

Collaboration

Accessible anytime anywhere, supporting global cooperation—Share certain updates and certificates for defined users only

Real-time Data

Track and set reminders for your projects, get all relevant information in real-time
RF-Labor
DAkkS-Accredited Laboratory


Frequently Asked Questions
All you need to know about Global Market Access (GMA) and International Type Approval (ITA)
Why is Global Market Access important?

It's complicated bringing your electrical or electronic product to market in different countries—you need to navigate a wide range of regulatory complexity. If a product does not meet the regulatory requirements, a time-consuming revision follows. In order to avoid this case, to bring your company forward, to expand your selling opportunities and revenue, it is recommended to make use of the Global Market Access Service. IB-Lenhardt AG helps with its knowledge and passion to navigate global markets in every step.

What do I have to consider if I want to market my products worldwide?

To market your product worldwide it is important to start with a research of the global requirements of the different countries. There must be legally required homologations that can differ depending on the needed certification. Some countries impose specific technical restrictions, such as product testing, certification, and shipment control requirements. The amount of time it would take to research and document each country's testing and application requirements would be a full time job. That's why you should consider working with IB-Lenhardt AG, that has the knowledge to stay on top of the changing requirements.

What are the advantages of working with IB-Lenhardt AG?

With our many years of experience in Global Market Access, we guarantee fast processes, transparency and success with competence right from the start. Not only a worldwide network but also our subsidiary IBL-Lab GmbH enables us to provide all services for homologation and certification of your product. Therefore we can offer you solutions for any specific requirements. With our own Type Approval Management Software (TAMSys) we make the Project Management including International Type Approvals and Product Certifications simple. And apart, we also offer workshops and training for you, in case you are interested in general or specific questions about the testing and licensing procedure. High quality and professionalism in developing custom-tailored and individual solutions at reasonable costs is what IB-Lenhardt AG stands for.
Contact Us
With many years of experience, we guarantee the success of the entire approval process with your products on the world market. The experts at IB-Lenhardt AG and IBL-Lab GmbH are always there for you. Just contact us!
Get in touch