Certificate
Certificate example file for Burkina Faso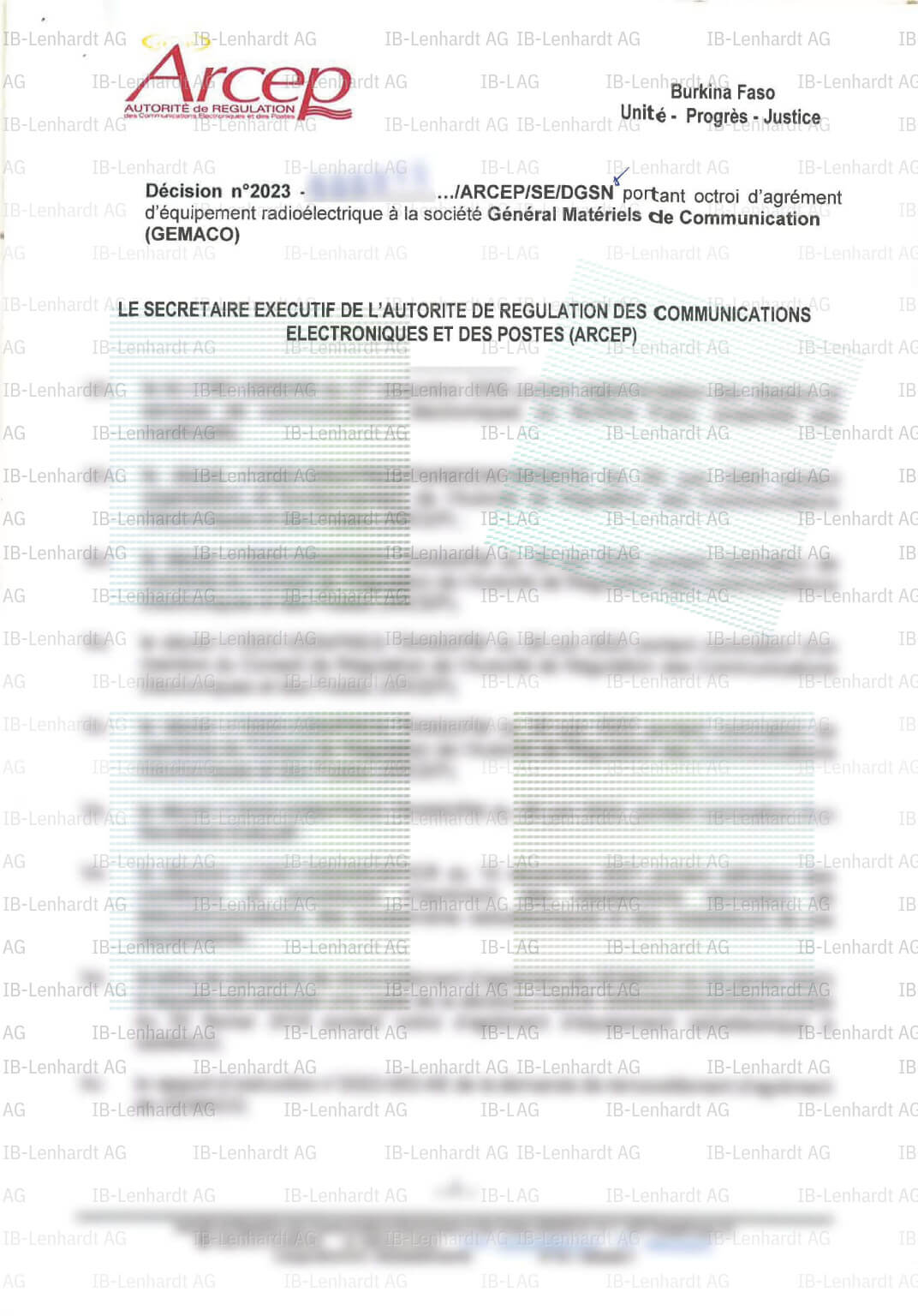 Necessity

Mandatory

Local Representative

Required

Validity Period of Certification

60 Months

Average lead time for radio type approval

3 Weeks
';
ARCEP Certification Process
Burkina Faso Radio Type Approval
01
Prepare application documents based on technical documents
02
Local representative submits application documents to authority ARCEP
03
ARCEP reviews application documents
04
Decision on equipment approval is issued
Frequently Asked Questions
Are there any special requirements for the renewals?

Renewal is possible only with the same local representative, otherwise it is considered as a new approval.

Is there a deadline until which I need to submit a renewal application?

The application for extension should be made at least 1 month before the expiry date.

Can we apply with FCC documents?

EU test reports are required for Burkina Faso.
Country Information
General Information about Burkina Faso
Country calling Code

+226

Capital

Ouagadougou

Continent

Africa

Currency

CFA Franc BCEAO

Alternate Country Names

Burkina Faso, Буркина-Фасо, ブルキナファソ, 부르키나파소
Burkina Faso, Буркина-Фасо, ブルキナファソ, 부르키나파소
If you need more country information, create a free TAMSys account and benefit of even more useful information.
Contact
Your personal type approval specialists and authorities for Burkina Faso
K. Bauer

eMail

Type Approval Specialist for Burkina Faso

Autorité de Regulation des Communications Electroniques et des Postes

http://www.arcep.bf/

Competent authority for Burkina Faso

Ministère des Postes et des Technologies (MPTIC)

http://www.mpt.bf

Competent authority for Burkina Faso
Product Scope
Our offers and services may vary depending on the country. Please contact us for specific details.
Radar 24 GHz, 64 GHz, 77 GHz, 79 GHz, UWB

Radio key 315 MHz, 433 MHz, 868 MHz

Keyless Go 125 kHz, 13,56 MHz

Tire pressure sensors 125 kHz, 315 MHz, 433 MHz, 868 MHz

Entertainment 2,4 GHz

Radar 64 GHz, Tank Level, Position radar

Wireless-M-Bus 315 MHz, 433 MHz, 868 MHz

Wireless-CAN-Bus 2.4 GHz

RFID + NFC 125 kHz, 13.56 MHz, 868 MHz

UWB Devices 24 GHz, 60 GHz, 79 GHz

WirelessHD 60 GHz

WLAN 2.4GHz, 3 GHz, 5 GHz, 10 GHz

Bluetooth 2.4 GHz

Zigbee 868 MHz, 2.4 GHz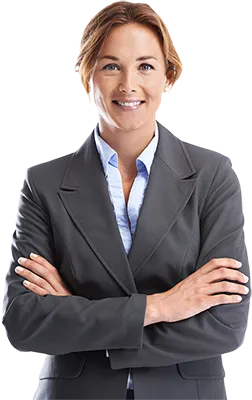 Tailored solutions for your needs
Market Access for Burkina Faso
International type approval can be a complicated task. There are many things to consider when expanding your business. But don't worry, our experts are here to help!
Get in touch